750 games PlayStation Portable



---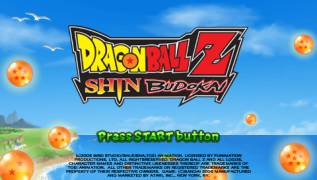 Dragon Ball Z: Shin Budokai
Dragon Ball Z: Shin Budokai - Another Road for PSP was the first game in the famous fighting game series to be released for the PSP, offering players fierce battles with friends in a new dimension via Wi-Fi wireless connection. The game will offer everything that Dragon Ball Z fans are already used to: counter-attacks, fast-paced skirmishes, flying and Ki energy management - all this and more is combined in a redesigned Saiyan Overdrive combat system.
In the single player game mode, you are presented with the opportunity to fight with the most sinister characters that you have seen in video games based on comics.
And in multiplayer mode, you can transform into a bad guy and become the most powerful warrior in the universe. In Dragon Ball Z: Shin Budokai, dozens of hours of exciting manga-style battles are waiting for you!
---
GAME INFO
---
Game Name:
Dragon Ball Z: Shin Budokai
Platform:
PlayStation Portable (PSP)