750 games PlayStation Portable



---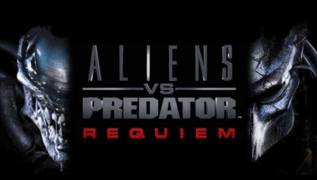 Aliens vs. Predator: Requiem
The game was created based on the 20th Century Fox film of the same name, which was released in theaters around the world at the end of December 2007. The film's budget exceeds 100 million dollars.
Fantastic action movie is being developed exclusively for the PSP. You have to play the role of a Predator who single-handedly destroys numerous hordes of Aliens. In your arsenal is a huge set of high-tech weapons and a combat suit controlled from a computer on your wrist. You will be able to use different types of vision and become invisible to quickly and efficiently.
In addition to the "classic" weapons familiar from movies and video games - blades, shoulder cannons and laser mines - you will get the most advanced Predator designs. Do you think that you can completely destroy Aliens? Then this is the game for you!
Thanks to the presence of a collective mode, you can join forces and go through the game together, destroying Aliens shoulder to shoulder with a friend.
The game features a reward system and RPG elements. The more spectacular and efficient you will deal with Aliens, the more new weapons, armor and rewards you will receive. The strongest players will be able to access additional stages, which are extremely difficult to survive even for the strongest and most dexterous.
The game is being developed by British studio Rebellion, the creators of the original Alien vs. Predator for PC, based on the first Alien vs. Predator movie.
---
GAME INFO
---
Game Name:
Aliens vs. Predator: Requiem
Platform:
PlayStation Portable (PSP)
Developer:
Rebellion Developments
Publisher:
Sierra Entertainment