750 games PlayStation Portable



---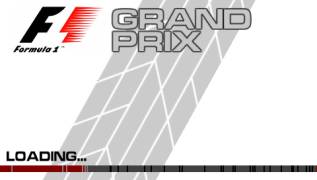 F1 Grand Prix
This is the first game in the famous FORMULA ONE series from Sony, created specifically for the PSP portable entertainment system. The game has absorbed the best elements of the game series that has been released since 2000. F1 Grand Prix is ​​distinguished by unsurpassed realism of graphics, game physics and control of fireballs. The game will appeal to both lovers of fast "fun on the run" and true professionals who value authenticity and accuracy in games.
Presented in the game 18 racing tracks, 10 teams and 20 cars are licensed from the International Motorsport Federation. The game includes the official tracks of the FIA ​​FORMULA ONE World Championship, including the new Istanbul track, the official opening ceremony of which took place in Turkey on August 21.
The game features 7 arcade modes: in Eliminator Championship Mode, the last player to arrive is eliminated from the race; Quick Race will help you just pass the time behind the wheel of a high-speed car; in Challenge Mode you have to set speed records, etc.
The fastest racers breaking all speed records will have access to 5 classic Formula 1 cars that made the history of the most important races on Earth.
You can record a "copy" of your race on a Memory Stick and then compete in Ghost Car mode with the most difficult opponent - yourself.
The game will never get bored and will always be varied - you can download additional tracks, fireballs, etc. via the Internet. Additions are stored on a memory card. You can also download your favorite music to the Memory Stick and use it as a game soundtrack.
Multiplayer mode is supported - up to 8 players simultaneously via Wi-Fi.
---
GAME INFO
---
Platform:
PlayStation Portable (PSP)
Developer:
Traveller's Tales