750 games PlayStation Portable



---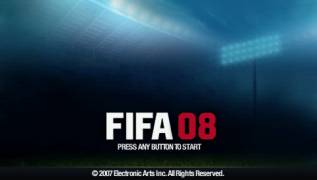 FIFA 08
Football is more than a game. The bitterness of defeat and the sweet taste of victory are keenly felt, no matter where you are: in front of the TV or at the stadium itself. And what about the direct participants and perpetrators of this spectacle? Now you have another opportunity to feel the intensity of passions without leaving your home, or take a big football with you on a trip. The portable Sony PSP console can easily fit in your pocket, and with it - hundreds of players and dozens of clubs!
It is up to you to assemble your dream team or look at the world through the eyes of an unknown football player and lead the young man to glory with your own hands. Combine the playing styles of legendary celebrities or develop your own techniques. The main thing to remember is that the ball now behaves like a real one. Thanks to the new system of calculation of physical impacts, all the blows look exactly like in life.
Full control over the situation. Advanced control technologies allow you to adjust the force and direction of the blow with amazing precision, to carry out sophisticated combinations and daring attacks. If you do not like the role of attacker or defender, take on the duties of a goalkeeper!
Football in a tie. Personally shape and coach your team as a manager, bringing out the talents of your players. Knowing the abilities of each, you can correctly place the wards on the field. Design your own path to success to create a perfectly balanced club.
Advanced artificial intelligence. The enemy does not get hung up on several tricks, but uses different moves. He has more than a thousand of them at his disposal, and given that the situation on the field is constantly changing, it turns out about sixty thousand options for the development of the situation every minute.
Leagues of any level. Put your club up against members of the Premier League, Bundesliga, French League or Mexican First Division.
Learn with FIFA 08 soccer! Test your knowledge and learn from thousands of questions in the soccer quiz. With the help of points scored for correct answers, open secret videos and get a lot of pleasant things.
---
GAME INFO
---
Platform:
PlayStation Portable (PSP)