750 games PlayStation Portable



---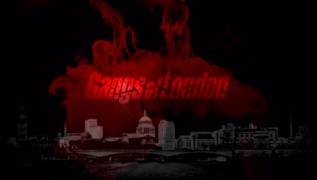 Gangs of London
Organized crime groups and petty gangs have drowned London in blood and fear. Gangsters have divided the city into spheres of influence, and not a day goes by that shots are not heard on the streets - the English mafia arranges a redistribution of quarters. Gangs of London takes you to the dark side of the great city, where Death lurks in the shadow of shabby walls...
Your task is to curb the insolent thugs in their own ways, because all the forces of Scotland Yard are not enough to eradicate crime. Create your own gang and lead it to unprecedented power, starting from the bottom of the criminal world. Let your name cause trembling and awe! Go through the whole difficult path from the god-forgotten "plucker" to the respected criminal don.
The strong can choose. A trained eye will immediately recognize the future lord, and potential strength needs help, so you are allowed to choose a gang yourself. Taking custody of one of the five groups presented, you will lead her to the top of the criminal Olympus. All gangs are distinguished by their favorite tactics, strategy and weapons.
A life of crime is dangerous, but not boring. Sixty episodes separating the future crime kings from the victorious finale will provide the most diverse list of tasks. In one operation you will have to shoot a lot, in another you will keep quieter than water, below the grass, in the third you will roll out on a luxury car with a breeze and squealing brakes, and the fourth will easily combine all these action-packed attractions in one scenario!
A real gangster decides what to do. Several game modes are at your service: Story Mode - storyline; Gang Battle - a separate skirmish with another gang; Free Roaming - free walks around the capital of Foggy Albion; Tourist Mode - sightseeing tour of London; Game Share - criminal operations on a random map.
Even crime kings need to rest. And where is the best leisure in English available, if not in a pub? Cozy bars will give you peace, and at the same time entertain you with mini-games, such as darts or bowling.
---
GAME INFO
---
Game Name:
Gangs of London
Platform:
PlayStation Portable (PSP)