750 games PlayStation Portable



---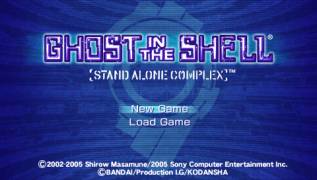 Ghost in the Shell: Stand Alone Complex
A new game from the Bandai studio based on the anime masterpiece "Ghost in the Shell - Stand Alone Complex". The game is a first-person shooter in which you again have to fight terrorists and hackers on behalf of one of four operatives - fast and agile Motoko, "Major" Kusanagi, hardy and strong Batou, sniper Saito ... uh ... well and for Togusa. In addition, it is possible to create and program at your discretion a thinking tank Tachikomu, which is extremely childish, and therefore very funny, in character. Missions are distinguished by their variety and quality of execution, and the graphics are completely above all P * praise. And, of course, the most interesting and beautiful plot succinctly complements the picture and makes the game a worthy representative of shooters on the PSP.
Game Features:
- Four playable operatives, each with their own unique abilities.
- 40 types of different weapons, from a pistol to a rocket launcher.
- Wireless multiplayer.
- Hacking the electronic brain of the enemy, allowing you to subordinate their actions to your will.
- Interface languages: English.
---
GAME INFO
---
Game Name:
Ghost in the Shell: Stand Alone Complex
Platform:
PlayStation Portable (PSP)