750 games PlayStation Portable



---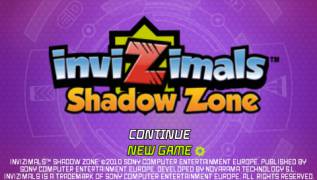 Invizimals: Shadow Zone
Return to the wonderful world of the Invisimals, home to mysterious creatures that can only be seen with the PSP
With the help of the PSP camera you will be able to track down hundreds of new Invizimals. In addition, from now on you have the opportunity to change the names of your creatures, their color and teach new combat techniques.
In the new story campaign you are waiting for different parts of the world and new adventures.
In multiplayer mode, you can hunt monsters with a friend.
Game Features:
Unique
Gameplay With over 100 new Invizimals to track down with your PSP™ camera, you can now customize the creatures you capture by giving them different names, choosing a color, or choosing new attack moves from an extensive list.
The amazing world of the
Campaign will allow you to visit different corners of the globe and master new ways to capture creatures and learn new special moves for your pets. Arrange battles of invizimals, competing with your friends.
Journey for two
A new co-op mode allows two to explore the world of Invizimals: team up with a friend and help each other hunt down and capture fantastic creatures.
---
GAME INFO
---
Game Name:
Invizimals: Shadow Zone
Platform:
PlayStation Portable (PSP)