750 games PlayStation Portable



---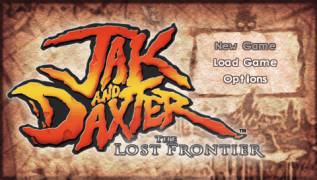 Jak and Daxter: The Lost Frontier
The world of Jack and Dexter is on the verge of death... The mysterious Eco energy that fed it is drying up, and the once-blooming planet is slowly fading away. But Jack wouldn't be a famous hero if he could sit back when someone needed his help. Together with his friend Kiera, he travels to the ends of the world to find the ancient Forerunner machine and refill the world with life-giving Eco. It's just that not only Jack, Dexter and Kiera are interested in the technologies of mythical creatures. Friends will have to fight dangerous Sky Pirates, and who will emerge victorious from it is up to you!
Jak & Daxter: The Lost Frontier continues the events of the original trilogy. The adventures of the heroes begin on the ground, but then the action moves to the sky - you will have to defeat the Pirates in their element. At your service are five different aircraft, controlling which you will attack the giant air cruisers of your enemies. In foot battles, Jack relies on the new Gunstaff universal device, which can transform into different types of weapons. Arsenal and equipment are ready, all you need is determination and courage!
Game features:
- The adventure continues! Jak & Daxter: The Lost Frontier is a brand new episode in the life of Jack and Daxter, which takes place after the finale of the original trilogy.
- On the ground and in the air. This time the friends will clash in an unequal battle with the Sky Pirates. Battles with them flare up both on the ground and in the air.
- Discover the Eco within you! Jack can use the energy to his advantage, using four different colored Ecos to unlock new abilities.
- Air battle! The fleet consists of five aircraft, each of which has its own strengths and weaknesses.
- Everything is in your power. You can choose between main and side missions. The latter do not affect the main plot, but allow you to collect more Eco.
- Four in one. The new Gunstaff device is a formidable unit that can transform into four types of weapons: Shockwave Concussor, Blaster, Vulcan Fury and Peace Maker.
---
GAME INFO
---
Game Name:
Jak and Daxter: The Lost Frontier
Platform:
PlayStation Portable (PSP)
Developer:
Sidhe Interactive
Publisher:
Red Mile Entertainment