750 games PlayStation Portable



---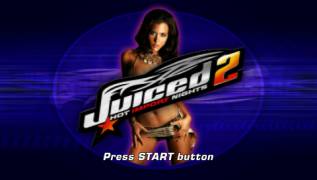 Juiced 2: Hot Import Nights
Street racing is not a hobby, but a lifestyle. Constant risk, huge expenses and problems with the police do not bother young reckless drivers. All this is nothing compared to the pleasure of exorbitant speeds and the excitement of the race. Juiced 2: Hot Import Nights gives you a unique chance to feel "live" emotions: the bitterness of defeat, the joy of victory and pride in your luxury car. Surprise the audience with a masterpiece of the automotive industry, brought to mind with your own hands.
Competitions in different parts of the world and revolutionary artificial intelligence will be a worthy test for all street racing fans. The streets of megacities are filled with city transport, and ordinary people walk along the sidewalks, unwittingly witnessing a bewitching duel of desperate daredevils. The start and finish lines are crowded with ordinary onlookers, spectators and stunning girls of model appearance. The wildly roaring crowd cheers on their favorites and laughs at the losers. Which group you belong to depends only on your skill.
Street racing forever. Juiced 2: Hot Import Nights is your gateway to big racing and glamorous hangouts. Immerse yourself in the original culture of street competitions!
Competition in everything. Compete with rivals in everything from the appearance of the cars to the speed in the race in a straight line. Drag racing, circuit racing, drifting for several participants - this is not a complete list of events.
Illegal sweepstakes. You can bet money on each of the cars participating in the race. Subtle calculation, analysis and the ability to assess other people's chances will be excellent helpers on the path to wealth.
Exhaustive information. Each rider receives his own profile, which contains information about victories, defeats, won tournaments and other events. It will not be difficult to choose a suitable opponent for a collective game.
Fine tuning. Ninety licensed and accurately copied from the original cars and more than two hundred modified models perfectly diversify the races. And hundreds of spare parts from eminent manufacturers allow you to change your car beyond recognition.
Collective races for every taste. What is closer to you: a team game or a solo competition? In Juiced 2 you will find competitions for every taste!
---
GAME INFO
---
Game Name:
Juiced 2: Hot Import Nights
Platform:
PlayStation Portable (PSP)