750 games PlayStation Portable



---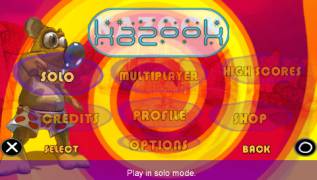 Kazook
Kazook is a collection of mini-games and will, according to the developers, be your wildest dream and worst nightmare all rolled into one. Users will be trusted to deal with hordes of zombies, piloting alien ships, battles with sumo wrestlers and several other equally extravagant activities with a total of more than three dozen. In general, they can be divided into four types of activities: shooting, racing, fighting and dancing.
Features of the game KAZooK:
30 exciting mini-games, from simple arcades and incendiary dances, to high-speed racing and crazy fighting games.
16 funny game characters, among which you can meet, for example, a cheeky kid on a skateboard, a gloomy gangster and even a beauty in a bikini.
3 single game modes and the possibility of network play.
---
GAME INFO
---
Platform:
PlayStation Portable (PSP)