750 games PlayStation Portable



---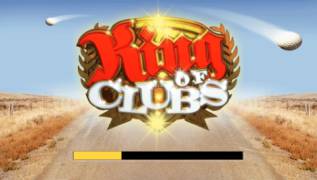 King of Clubs
The favorite entertainment of English gentlemen is now available in the Nevada desert! Fantastic scenery, hilarious players - a bearded Neanderthal, an uncouth farmer in a plaid shirt and a bespectacled nerd. Do you feel like you are in your own dream? No, it's just a mini golf competition in the American West.
In the game, you can raise or lower the camera, look left or right, change equipment and play back the move, having taken care of purchasing this service in advance.
Features of the game King of Clubs:
Freaky scenery - lunar landscapes, plywood dinosaurs.
Various game modes: career, tournament, time trial, practice.
Stylish soundtrack in country style.
Clubs, balls, holes: minigolf is great fun for people of any gender and age!
---
GAME INFO
---
Platform:
PlayStation Portable (PSP)
Developer:
Oxygen Studios