750 games PlayStation Portable



---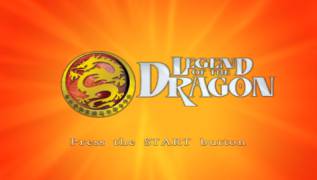 Legend of the Dragon
Legend of the Dragon is a fighting game with RPG elements, which was created based on the TV series of the same name. Just like in the series, players will get to know the twelve ancient Chinese zodiac signs, each of which is kept in a unique temple, which is guarded by its own guard. Each of the guardians is endowed with the characteristic powers inherent in the corresponding sign of the Zodiac in order to protect the temple. Woo Yin, who bears the nickname Zodiac Master, is going to get the powers of all twelve guards by defeating them in battle, after which nothing can stop his desire to take control of all of China.
The protagonist of the game - Ang Leung - was elected to the position of the new Golden Dragon, in which he replaced his sister Ling. The girl was beside herself with rage and quickly went over to the side of Woo Yin, where she became the Dragon of Darkness, in the role of which Ling will confront her brother and old friends.
Under the control of the player will be able to be 19 different characters, each of which has a unique fighting style, characteristic movements and abilities. All heroes have magical bracelets that give them the ability to transform into mystical warriors. In this form, the characters receive the inhuman powers of various animals representing the respective zodiac signs.
---
GAME INFO
---
Game Name:
Legend of the Dragon
Platform:
PlayStation Portable (PSP)
Developer:
Neko Entertainment
Publisher:
The Game Factory