750 games PlayStation Portable



---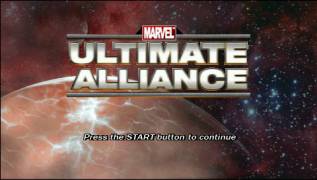 Marvel: Ultimate Alliance
For a long time, the superheroes of the Marvel universe tirelessly kept order in the human world. Spread across the planet, they always ended up where evil spread its dark wings. But at an hour when the fate of the world again hung in the balance, the forces of the defenders suddenly turned out to be insufficient. To resist the fatal threat, the heroes had to forget about old grievances and stand shoulder to shoulder in the decisive battle. The Alliance of Good will face hard trials in this war, and only with your help will it be able to win.
Fans' dreams have finally come true! At one time, in one place, all the most popular Marvel comics heroes met. Spider-Man, Wolverine, X-Men, Captain America and many more have become participants in exciting new adventures. Combine their superpowers, create your own unique team of four characters, train them with the most powerful attacks and challenge the legions of Doctor Doom and the Masters of Evil! Only the coordinated actions of a well-functioning team, coupled with your courage, will keep the sun from fading forever in the world of Marvel: Ultimate Alliance! Make up your mind! The fight for peace in the Marvel Universe has begun!
Comics come to life! In the game you will meet more than one hundred and forty familiar characters! Twenty heroes have become even stronger! Wolverine, Spider-Man, Elektra, Thor and many others have their own unique abilities. Unleash their potential! After all, only heroes you know well will be able to resist Galactus, Doctor Doom and other dangerous villains!
Unlimited possibilities! In Marvel: Ultimate Alliance, you are free to do whatever you want! Choose a name for the team, come up with a crest for it and create a vehicle! Improve your hero or the entire group if you want to go with it to the very end. The possibilities of Marvel: Ultimate Alliance are only limited by your imagination!
Hand-to-hand combat on land and at sea! Captures, blocks, combinations and super blows, as well as techniques with one-handed, two-handed and dual weapons are available to each of the heroes. Arrange fisticuffs in the air, on land and even under water!
Famous battles are waiting for you! Take part in all the biggest battles described in comics! Visit all the legendary locations of the Marvel Universe! The thorny path of the brave team lies through seventeen exotic, beautiful, but deadly episodes!
Non-linear plot! What you do and don't do during the missions determines the events of the future game! Be careful. Cunning will help to avoid many serious problems!
Alone in Marvel is not a warrior! By joining forces with friends, you can stand against evil together! Entire teams of heroes will face huge hordes of darkness! And if that doesn't seem enough, fight each other. Find out whose team deserves the title of the strongest!
---
GAME INFO
---
Game Name:
Marvel: Ultimate Alliance
Platform:
PlayStation Portable (PSP)
Developer:
Vicarious Visions