750 games PlayStation Portable



---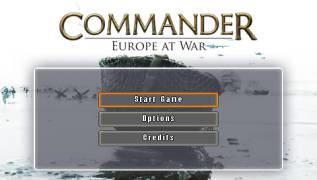 Military History: Commander: Europe at War
Europe will be at war for the Nintendo DS, PSP and PC. This is the first game in a series of possibly future projects. Military History Commander: Europe at War is a turn-based strategy set during World War II. Under our command there will be not only the countries of Europe, but also the troops of the allies (Russia, apparently, did not participate in it), they will not let us play for Germany, as well as for Russia itself. We have to make decisions regarding recruiting, intelligence, diplomacy, etc. The game promises to be completely true to historical facts.
Military History Commander: Europe at War was designed to be easy for a beginner, but at the same time, the artificial intelligence creates exciting curiosities, even for an experienced player, a lot will depend on your decisions.
And thanks to the superbly designed, easy-to-use user interface, players will happily spend their time fighting the enemy instead of battling through the game's menus.
---
GAME INFO
---
Game Name:
Military History: Commander: Europe at War
Platform:
PlayStation Portable (PSP)
Developer:
Slitherine Strategies
Publisher:
Slitherine Strategies