750 games PlayStation Portable



---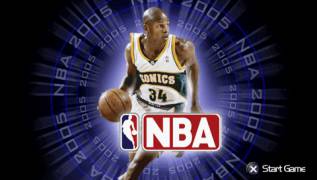 NBA
If you thought you knew absolutely everything about basketball, you will realize that you were wrong once you set foot on the NBA Street virtual basketball court. Your opponents are smart, nimble, and score goals in such style and beauty that any professional will envy them.
You will be able to play with the legends of basketball and the brightest stars in the sky of the modern NBA. This is real street basketball, free from rules and boundaries. There is only a platform, an opponent and a ring over which you have to soar like a bird.
Earn the crown of the king of street basketball courts. In King of the Court mode, you play 3v3 against some of the NBA's brightest stars.
Management is intuitive, but not as simple as it might seem at first glance. You have to learn different tricks, passes, ball handling and, of course, accurate and beautiful throws. In order to win, you need not only to score goals, but to do it in style and spectacularly.
Multiplayer mode is supported - up to 4 players simultaneously via Wi-Fi. A trip with friends can be spent playing two exciting and dynamic mini-games. Points earned in Shot Blocker and Arcade Shootout are not lost and count towards your player's overall in-game rating.
With the built-in EA Pocket TRAX media player, you can enjoy the game's soundtrack composed by rap and hip-hop stars including MC Lyte, Guerilla Black and De La Soul.
---
GAME INFO
---
Platform:
PlayStation Portable (PSP)