750 games PlayStation Portable



---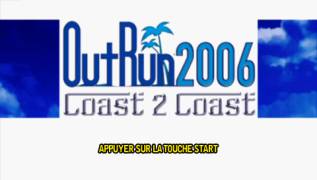 OutRun 2006: Coast 2 Coast
A cool wind tangles in your hair, caresses your face with gentle wings and solemnly carries a dusty mantle. After all, you are the king. The king of speed and crazy risk, a madman who breaks all the rules of the road and admires it. Your car is more expensive than several apartments, and your life at a speed of 300 km / h is not worth a penny, but do you really need decrepit peace ?! OutRun 2006: Coast 2 Coast is a game for those who do not accept compromises with fate!
Great racers go to the edge, but they perceive every moment of existence, unlike mere mortals, as an example. See the world through the eyes of the best of the best daredevils. Feel the freshness of colors, richness of tones and heady music of light. Enchanting coastlines, colossal urban jungles and other memorable landscapes await you. Don't slow down!
Especially for aesthetes and gourmets! Three dozen tracks scattered around the world will amaze you with the grandeur and beauty of landscapes. Tropical jungles, busy city highways, colossal ruins of ancient temples - OutRun 2006: Coast 2 Coast will satisfy the most demanding taste!
Look into the past! OutRun 2006: Coast 2 Coast is a unique opportunity to get acquainted with the previous parts of the series, because the game includes tracks from OutRun2 and OutRun2 SP.
High-speed driving is not without meaning! The universe of speed and risk is not alien to quite specific tasks. Some of the game tasks will be common to all platforms, and some will be created specifically for each console. Don't miss the exclusive!
Gather your friends and let's go! Six people can battle against each other on the spacious roads of OutRun 2006: Coast 2 Coast. Don't want to compete? Then join forces in a joint mode!
There are a dozen Ferraris to choose from! All twelve cars are licensed and repeat the appearance of their prototypes in great detail. Each machine is presented in three versions: basic, slightly modified and significantly modified.
PSP holds surprises! The portable version of OutRun 2006: Coast 2 Coast supports wireless multiplayer. In addition, the unique cars and tracks unlocked on the PSP are easily transferred to the PS2 version.
---
GAME INFO
---
Game Name:
OutRun 2006: Coast 2 Coast
Platform:
PlayStation Portable (PSP)