750 games PlayStation Portable



---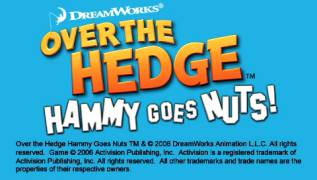 Over the Hedge: Hammy Goes Nuts!
The magical forest did not enjoy peace and quiet for long. A tidbit for scoundrels of all stripes, he repeatedly gave a worthy rebuff to deceit. However, the villains do not even think to retreat! Crazy cat lady and cunning beaver Boris took into account the mistakes of their predecessors and prepared their cunning plan. Peacefully negotiate with them will not work! This means that four brave friends again take up the task of saving their home!
Familiar characters return to the screens. This time, the adventures of Hummi, RJ and Vern will become even more dangerous. Now the tactics of the defenders of the magical forest are known to the enemies, and the little animals need your help to win! Go to the fairy-tale world of "Forest Bratva". You are waiting for new enemies and unexpected allies, huge episodes, serious fights and even fantastic tricks with time! The responsibility for saving the forest lies on your shoulders.
Unbeatable team! Hummie the squirrel, RJ the raccoon and Vern the tortoise have all grown up. Their new abilities and moves will appeal to both newbies and veterans of the cartoonish combat from the first Over the Hedge.
Water walks! Hammy can stop time, and in the new mode, he can disappear from the field of view of enemies, pass through lasers and jump on the water surface. Not a lion, but a squirrel - the real king of animals!
RJ better not to touch! A raccoon armed to the teeth will quickly put any bully in his place. A boomerang and a tenacious "cat" are just a small part of his various ammunition.
It will be more fun with friends! Connect several PSPs and give the villains a collective thrashing. Each player will get a unique character with their own strengths and weaknesses.
---
GAME INFO
---
Game Name:
Over the Hedge: Hammy Goes Nuts!
Platform:
PlayStation Portable (PSP)
Developer:
Amaze Entertainment