750 games PlayStation Portable



---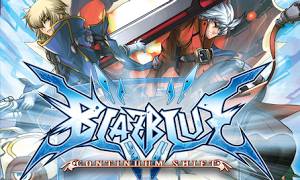 BlazBlue: Continuum Shift
This is pretty much an addition to the previous game "BlazBlue: Continuum Offset II".
It adds a new character (relius Clover), new game modes (Abyss and Unlimited Mars) and a new story mode with added new story scenarios.
The HUD and general aspects are also being changed to match the color scheme of Relius Clover.
---
GAME INFO
---
Game Name:
BlazBlue: Continuum Shift
Platform:
PlayStation Portable (PSP)
Developer:
Arc System Works
Publisher:
Arc System Works