750 games PlayStation Portable



---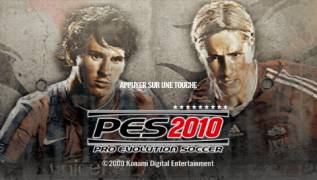 Pro Evolution Soccer 2010
The beam glides over the lush green grass, lined with snow-white markings, rises to the stands, snatching colorfully dressed jubilant fans, bright flags, posters ... This is the beam of your glory, and the army of thousands of fans at the stadium welcomes you - the star of big football. Pro Evolution Soccer 2010 will open up an entire football universe to you, depicted on the screen in great detail.
Welcome to the Champions League - the arena of the most violent football battles. Here you will find ups and downs, victories and defeats, here life itself boils and boils! Imagine that you are up against Manchester United football players. The score is 1:1, and the last seconds of the match are slipping away like sand through your fingers. You are rapidly rushing forward, virtuoso bypassing the defenders and are left face to face with Edwin van der Sar. Do you have the composure to wrest victory from your opponent with one well-timed blow? Test yourself in Pro Evolution Soccer 2010!
Features:
* One step closer to photorealism. Detailing of players and stadiums has been significantly increased. Virtual football players not only look like their real prototypes, but also move in a characteristic manner. When playing as Messi, you don't have to look at the face to recognize the famous football player. The game character with all his appearance corresponds to the legendary Argentine, nicknamed the "new Maradona".
* Teamvision 2.0 in action. Thanks to the Teamvision 2.0 system, football players controlled by artificial intelligence behave tactically competently. They are proficient in defense and offense, and also help you build complex offensive and defensive combinations.
* Freedom of choice. In addition to the UEFA Champions League mode, Pro Evolution Soccer 2010 features many other game options, including the Master League, where you can create and develop your team for longer, as well as various Cups.
* Continuous development. Pro Evolution Soccer 2010 will grow and develop with various updates that are downloaded over the web. They can add new teams, transfer deals and a number of other elements to the game.
---
GAME INFO
---
Game Name:
Pro Evolution Soccer 2010
Platform:
PlayStation Portable (PSP)