750 games PlayStation Portable



---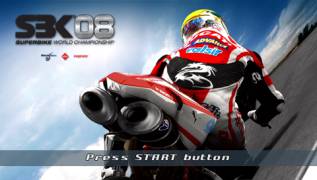 SBK-08: Superbike World Championship
The SBK-08 Superbike World Championship for psp lets you immerse yourself in the atmosphere of the 2008 Road Racing World Championship. The developers have tried to display in the game SBK 08 every detail of the World Racing Championship.
The stylized menu elements, the way the races are shown that mimic TV reports, the intense atmosphere of racing competitions, high-quality graphics, realistic physics model, the ability to select the difficulty level, and the dazzling Umbrella Girls make this game an exciting action.
Among other things, the SBK 08 will allow you to drive on several race tracks that are not on the MotoGP calendar. Have you always wanted to experience the breakneck speed of a game-torrento.org motorbike on the long straights of Italian Monza, which inspire awe even among eminent racers? But there is also the French Magny-Cours, the English Brands Hatch, the American Miller - a total of twelve stages.
---
GAME INFO
---
Game Name:
SBK-08: Superbike World Championship
Platform:
PlayStation Portable (PSP)
Developer:
Milestone S.r.l.
Publisher:
Black Bean Games /