750 games PlayStation Portable



---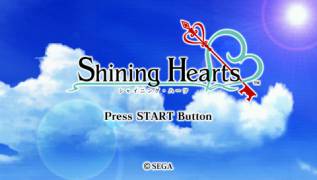 Shining Hearts
Shining Hearts for PSP is a JRPG from SEGA. This time the company decided to abandon the game format of the Shining series, which has already been tired of late, and decided to try to return the series to its roots in Shining Hearts. That instills nehily hopes! After all, I want to see Shining, at least a little like the classics with which I started my acquaintance with the series.
One day, a little girl named Kaguya was washed ashore by a storm on the island of Vindaria. She unexpectedly meets Rick, a fighter who works at a local bakery.
Kaguya suffers from the loss of her memory and her emotions, and the usually peaceful Vindaria is overrun by pirates, searching for the magic stone that hangs around Kaguya's neck. Rick and his colleagues Nellis, Emil and Airy decide to bring peace back to the island and help Kaguya regain her memories and emotions.
---
GAME INFO
---
Game Name:
Shining Hearts
Platform:
PlayStation Portable (PSP)