750 games PlayStation Portable



---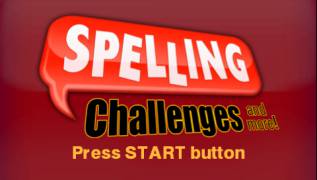 Spelling Challenges and More!
Puzzle Spelling Challenges and More! for PSP in a matter of days will increase your vocabulary to obscene sizes. The database includes as many as 25,000 words and as many as one hundred levels of complexity - in such conditions, even professional linguists will discover something new for themselves.
You are taking part in a game show, the host of the game will give prizes for the correct word. the game is divided into several logical, vocabulary games, all games test you for knowledge of the language and mental abilities. The complexity of the words will increase as they are solved. The game has twenty-five thousand words and over one hundred difficulty levels.
---
GAME INFO
---
Game Name:
Spelling Challenges and More!
Platform:
PlayStation Portable (PSP)
Developer:
Supersonic Software
Publisher:
Crave Entertainment