750 games PlayStation Portable



---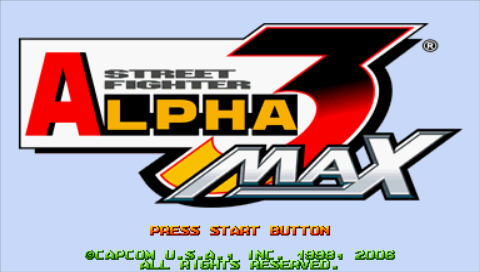 Street Fighter Alpha 3 Max
The iconic fighting game from Capcom has arrived on the Sony PSP with exclusive additions such as the new Variable Battle Mode game mode, new characters drawn from Capcom vs SNK 2 and Capcom Fighting Evolution, and the ability to compete in an eight-player championship using a wireless connection between consoles. You can choose from 30 fighters known to connoisseurs of the Street Fighter series, as well as 4 completely new fighters will be introduced in the game. Significant changes have been made to the gameplay - for example, a Variable Battle Mode will appear, in which you can control two fighters at once, and the second will be able to join the fight, effectively landing on the enemy's head, helping out the first fighter in a difficult situation.
Game Features:
In Arcade mode, you will need to win a series of fights against computer opponents. In Survival Mode, you will have to try to survive as long as possible while fighting waves of enemies, however, the result will be known in advance - KO, which you will certainly go to, regardless of your skill.
Early information about multiplayer support (with up to 4 players at the same time) has been changed for the better - up to 7 of your friends can take part in hot battles.
---
GAME INFO
---
Game Name:
Street Fighter Alpha 3 Max
Platform:
PlayStation Portable (PSP)