750 games PlayStation Portable



---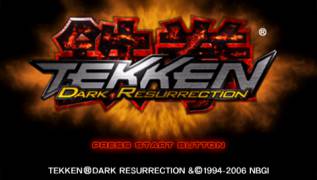 Tekken: Dark Resurrection
The legendary tournament Iron Fist is back! Now PSP owners have the opportunity to test themselves in the most brutal battles of the Tekken championship. The mobile version of Tekken: Dark Resurrection has absorbed all the best from previous games in the series and brought a lot of new things. However, the main rule remains the same: only one will be the winner. Who exactly is up to you. The arena will bring together the best martial artists from around the world. Choose a fighter to your taste, go to the arena and do not expect mercy. Here they fight not for life, but to the death.
You will meet with a lot of already familiar fighters: Heihachi, Law, Paul, Jin and the rest of the "old guard". However, the fighting club of veterans in Tekken: Dark Resurrection was replenished with two more characters: Lily and Dragunov. Go through all the circles of hand-to-hand hell and win the right to be called the best!
PSP works wonders. The most famous game about virtuoso fights could not do without modern technologies. What happens on the screen is amazing. You will find a fully three-dimensional world, characters traced to the smallest detail, bright and colorful special effects and large interactive arenas.
Tournaments for all occasions. Tekken: Dark Resurrection offers several game modes to choose from, including story adventures (for success in them you are given various bonuses), single duels, mass brawls and an exotic Dojo championship. Before rushing into the abyss of battle, it is better to undergo training, because opponents do not forgive mistakes.
Not a single fight. In Tekken: Dark Resurrection, you can not only beat up your opponents, but also have fun in between fierce fights. Champions relax with various mini-games like bowling.
There are no identical fighters in Tekken: Dark Resurrection. You can personalize your hero by changing his appearance. Compared to Tekken 5, the wardrobe has doubled!
PSP vs PSP. Using the wireless capabilities of the console, you can face off against your friend.
---
GAME INFO
---
Game Name:
Tekken: Dark Resurrection
Platform:
PlayStation Portable (PSP)
Publisher:
Namco Bandai Games