750 games PlayStation Portable



---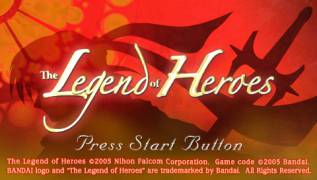 The Legend of Heroes: A Tear of Vermillion
In The Legend of Heroes: A Tear of Vermillion, you will embark on an exciting and dangerous journey as a 17-year-old boy named Avin in search of his missing sister, Eimelle. Traveling through the beautiful three-dimensional landscapes of one of the most beautiful games for the PSP, Evin will not be alone - he will be accompanied by a four-legged companion. The game was developed by the well-known studio Nihon Falcom and is the second part of a trilogy of games under the general name Gagharv.
The Legend of Heroes: A Tear of Vermillion for PSP:
- Classic RPG gameplay with an epic storyline;
- Over 100 different characters will meet you throughout the story;
- Beautiful 3D graphics are perfectly combined with hand-drawn models of heroes;
- Over 50 hours of gameplay;
- Ability to adopt your own pet to help you during your travels.
---
GAME INFO
---
Game Name:
The Legend of Heroes: A Tear of Vermillion
Platform:
PlayStation Portable (PSP)