750 games PlayStation Portable



---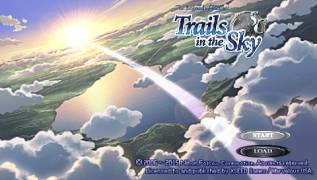 The Legend of Heroes: Trails in the Sky SC
The game plays just like its predecessor; is a role playing game with turn based combat. However, several new features have been added. Especially what chain ships attack in which 2, 3 or 4 party members can attack enemies together.
In 2010, Xseed Games confirmed that they had acquired the rights to all three games in the Routes in the Sky trilogy. However, the first game proved to be a massive undertaking, having over 1.5 million Japanese characters to translate, and did not meet Xseed's sales goals. An unfavorable "big businessman, low payout" relationship, if continued, will put them out of business. Technical issues, as well as complex issue; games of massive size required a second disc release, which in turn causes problems releasing the game on the PlayStation network for digital download, and the declining presence of the handheld game in North America makes it difficult to complete multiple physical disc releases (a rare occurrence for the system). Xseed stated that although they were not canceling the English release second chapter , they couldn't keep it as their main focus, and need to work on other games to keep financial stability. While Falzuem eventually stated that the technical issues regarding the introduction of the game into the PSN was resolved in October 2012, arose in 2012 and the first half of 2013 slightly different news on the game's localization.
On September 6, 2013, Xseed confirmed their intentions to release the game in English in North America. When problems with the digital version are solved, and the success of releasing Y. s. game on Steam, Xseed has announced that it will be released for PC and PlayStation Portable, and will play on the PlayStation Vita, which is compatible with many psp games. Xseed was given help with game translation through another company, carpe Fulgur, who previously localized PC games Recettear and Chantelise .
In December 2013, Xseed announced that they were targeting "mid-2014" for the English version of the game. However, in June, the company revised its targets "by the end of 2014". In December 2014, carpe Fulgur head Andrew Dyce stated that progress on the game's translation had slowed due to his struggles with depression and suicide attempts. K Osti handed over his work to Xseed staff to complete, postponing the game in 2015.
The script was edited by XSEED by Jessica Chavez. She noted that the English script came up to 716,401 words, which is roughly the size of 10 novels, more than the entire Lord of the Rings trilogy (455,125 words) and War and Peace (587,287 words).
The game was released as a downloadable title on Steam, PSN and gog on October 29, 2015.
---
GAME INFO
---
Game Name:
The Legend of Heroes: Trails in the Sky SC
Platform:
PlayStation Portable (PSP)