750 games PlayStation Portable



---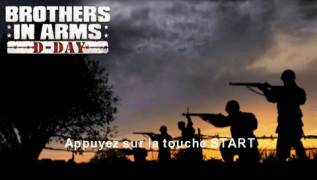 Brothers in Arms: D-Day
Designed specifically for Sony's handheld platform, the military action game promises gamers a unique and never-before-seen gaming experience. The developers will introduce us to two sergeants, and a platoon of soldiers subordinate to them, who are fighting with enemy forces in Normandy.
Some features of Brothers In Arms: D-Day:
- Unique gameplay, specially tailored to the capabilities of the PSP;
- New opportunities for team interaction, improved artificial intelligence, a lot of weapons and destructible shelters;
- Interesting story;
- Cooperative multiplayer mode;
- Skirmish (12 cards).
---
GAME INFO
---
Game Name:
Brothers in Arms: D-Day
Platform:
PlayStation Portable (PSP)