750 games PlayStation Portable



---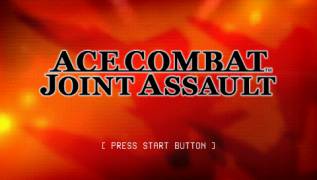 Ace Combat: Joint Assault
An air action thriller that is distinguished by dizzying battles, incredible graphics for a portable console, a comprehensive single-player campaign and rich opportunities for collective battles.
In the role of an extra-class pilot, players will have to fight against numerous opponents in the skies over Tokyo, London, San Francisco and other geographic locations that exist in the real world. With the new Enhanced Combat View mode, air battles have become even faster and more realistic. Ace Combat Joint Assault allows you to fully experience the excitement and tension of battles at supersonic speeds. At the same time, the events of the story campaign develop depending on the decisions and actions of the player himself.
Real geography. Air battles in Ace Combat Joint Assault take place over Tokyo, London and San Francisco.
Intense battles. Thanks to the new Enhanced Combat View system, the excitement of battle is conveyed brighter and more fully. In the game, you can most keenly feel what it means to race at supersonic speeds, trying to shake off the annoying pursuer from the tail.
Real planes. The serene blue of the skies in the game is torn to shreds by more than 40 aircraft created on the basis of real-life combat vehicles.
Different types of group games. You can fight with eight at once or go through campaign missions together with four. Players can even fight simultaneously on different maps, influencing each other's tactical situation!
---
GAME INFO
---
Game Name:
Ace Combat: Joint Assault
Platform:
PlayStation Portable (PSP)
Developer:
Namco Bandai Games
Publisher:
Namco Bandai Games