750 games PlayStation Portable



---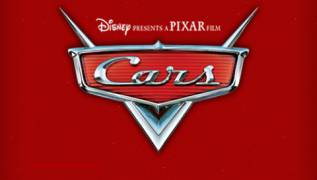 Cars
The smell of burnt rubber and exhaust gases, the screams of fans and the roar of powerful engines, breakneck speeds and adrenaline - all this is auto racing. Cars with huge speeds rush past the audience and strive to be the first to reach the finish line. All other places are the lot of losers. But there are things in life that are much more important than a golden cup: friendship, mutual assistance, compassion - they are much more valuable than the winner's laurels and a piece of yellow metal. It was precisely in front of such a difficult choice - a reward or the love of loved ones - that a racing car nicknamed Lightning, the main character of the cartoon "Cars", turned out to be. What he chose, the audience already knows very well - friends instead of glory and victory.
But before getting to the final race, he had to go through a lot and realize. Once from the shining metropolis to the small village of Radiator Springs, he gets to know its inhabitants, learns a lot from them and helps the locals himself. Get ready to go through the difficult but exciting journey of an unusual hero in the official Cars game.
All familiar faces. You will meet with your favorite characters, including McQueen, Hudson Hornet, Luigi, the tow truck Mater and the rest of the inhabitants of Radiator Springs. In total, you will have the opportunity to play for ten different cars.
An exciting story. The game shows the events described in the cartoon, with the only difference being that it allows you to personally take part in them.
recognizable voices. The characters were voiced by the same actors who worked on the animated film.
Living machines. The characters behave exactly as on the big screen - they joke, get angry, get angry, worry and wink at each other with headlights.
Choose bonuses! With the points you earn, you can buy a lot of nice little things: from scenes cut from the cartoon to new stickers for the car.
---
GAME INFO
---
Platform:
PlayStation Portable (PSP)
Developer:
Locomotive Games