750 games PlayStation Portable



---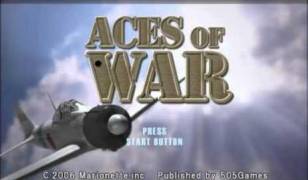 Aces of War
Have you ever asked yourself what would happen if you personally took part in the most important battles in history? In Aces of war, you take control of some of the most famous aircraft in aviation history. Avoid enemy fire, bomb enemy ships, attack enemy squadrons, and then watch your heroic actions as if you were watching a war action movie.
Aces of War is:
- 3 different ways to play: Training Mode, Mission Mode and 2 Players VS Mode.
- All missions are based on real facts.
- 40 types of aircraft.
- Participation in the battle up to 50 air aces at the same time.
---
GAME INFO
---
Platform:
PlayStation Portable (PSP)
Developer:
Taito Corporation