750 games PlayStation Portable



---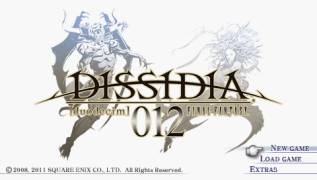 Dissidia 012 Final Fantasy
Dissidia [duodecim] 012: Final Fantasy - the continuation of the fighting game Dissidia: Final Fantasy - will offer players new battle modes and story missions, items and costumes for characters who will also gain never-before-seen abilities. In addition, seven more heroes and villains from different parts of the legendary role-playing series will join the fight.
Enhanced gameplay elements that are a combination of fighting and RPG.
The new Assist Mode lets everyone choose a character to call on for help during battle.
New warriors will take part in the battles: Kain (Final Fantasy IV), Tifa (Final Fantasy VII), Laguna Loire (Final Fantasy VIII), Yuna (Final Fantasy X), Prishe (Final Fantasy XI), Vaan (Final Fantasy XII), Lightning (Final Fantasy XIII).
---
GAME INFO
---
Game Name:
Dissidia 012 Final Fantasy
Platform:
PlayStation Portable (PSP)