750 games PlayStation Portable



---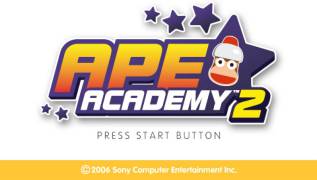 Ape Academy 2
The reckless monkeys are finally back in Ape Academy 2. The most agile, agile and cunning monkeys are gathering again to take part in the grandest monkey tournament! Having learned agility and agility in the first part of Ape Escape, they began an amazing series of competitions. The game system has undergone a global modernization - now to win it will be necessary to collect your own collection of "game cards". Each such card has its own characteristics and, most importantly, contains one mini-game.
Ape Academy 2:
- Over 100 exciting mini-games.
- Over 300 game cards, each with its own unique characteristics.
- Create your own monkey and enjoy with him all the mini-games presented in Ape Academy 2.
- Even better graphics and no less perky gameplay will undoubtedly please you.
- Exciting mini-games addictive for everyone, from young to old.
- Well, and most importantly - the game is delivered in Russian, which is good news.
---
GAME INFO
---
Platform:
PlayStation Portable (PSP)
Publisher:
SCEI/SCEE/SCEI