750 games PlayStation Portable



---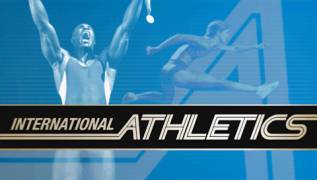 International Athletics
All types of athletics in one bottle. Archery, running, pole vaulting, etc. In the game, we can create our own character, edit its external parameters and abilities, choose the nationality of the hero and represent our country in the virtual Olympic Games in the career mode, as well as compete with CPU opponents in the quick game mode. The game has a simple interface and simple controls.
Game features:
- You will be presented with 14 types of competitions: hundred meters, long jump, shot put, high jump, 400 meters, 110 meters hurdles, discus throw, pole vault, javelin throw, 1500 meters, throwing solot, shooting from a gun at moving targets, high-speed shooting from a pistol and archery.
- All this will take place in highly detailed international stadiums in Canada, France, Japan, Spain, China.
- You will have the opportunity to create your own athlete - male or female - and endow with a set of unique characteristics.
---
GAME INFO
---
Game Name:
International Athletics
Platform:
PlayStation Portable (PSP)