750 games PlayStation Portable



---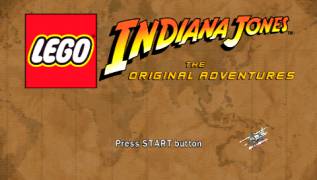 Lego Indiana Jones: The Original Adventures
For more than a dozen years, the adventures of Indiana Jones have been gathering representatives of different worships at the screens. In what troubles did the famous archaeologist get into! He was looking for the mythical Grail and the lost ark, set off in pursuit of the crystal skull and wandered through the ominous Temple of Doom, he shot, evaded his pursuers and teetered on the verge between life and death dozens of times. In LEGO Indiana Jones, you get to experience Indy's incredible adventures in LEGO signature style.
LEGO Indiana Jones: The Original Adventures brings the entire classic Indiana trilogy to the LEGO toy universe. Together with Mr. Jones you will go on an exciting journey through familiar places. The most dangerous and mysterious corners of the planet are waiting for you, ranging from the humid jungles of South America to the peaks of the Indian mountains. There will be many opponents on your way, but a brave hero in an elegant hat and with a whip in his hand is not afraid of any obstacles!
The return you've been waiting for. Everyone's favorite Indiana Jones returns in Steven Spielberg's new blockbuster Indiana Jones and the Kingdom of the Crystal Skull. LEGO Indiana Jones: The Original Adventures is a great way to brush up on the Professor's past adventures!
There is not much laughter. This is how Indiana Jones can only be imagined in the LEGO universe - the hero has become even more fun, and the classic scenes look really comical. Good mood guaranteed!
The famous whip. Indiana Jones is inseparable from his whip. With his help, he overcomes enemies, clings to tree branches and rock ledges, and also solves numerous puzzles.
Trick trip. During his wanderings the hero will have to climb mountains, swim and perform risky acrobatic stunts.
familiar characters. All key characters of the movie series are represented in the game. In total, you will meet more than 60 colorful characters.
Space for creativity. By experimenting with LEGO bricks, you can build your own unique character. Assemble a new character from old parts and bring variety to the familiar world!
Teamwork. You can take part in exciting adventures with friends and relatives. Plastic Indie gathers the whole family at the screen!
---
GAME INFO
---
Game Name:
Lego Indiana Jones: The Original Adventures
Platform:
PlayStation Portable (PSP)
Developer:
Traveller's Tales