750 games PlayStation Portable



---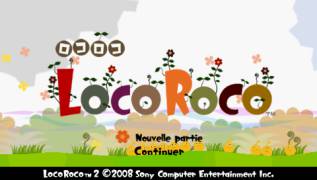 LocoRoco 2
Those who have never played LocoRoco will not understand how much fun it can be to roll balls out of garbage. The best minds of the virtual entertainment industry are still struggling with the phenomenon of this game. It does not look very attractive, the project is addictive from the first minutes of acquaintance with it. That's why casual game fans around the world have been eagerly awaiting Sony's official confirmation of the release of the sequel.

LocoRoco is in danger again! The evil Moya have returned, singing a terrible song that sucks the life force out of all life! LocoRoco must save their planet with music.
LocoRoco 2 is very easy to play. The game captures from the first moments, and you will not be able to hold back a smile, singing along to the music!
* You have to complete various tasks in 25 new episodes, as well as meet new colorful characters
* LocoRoco must become strong in order to defeat Moya, and music and songs will help them in this
* LocoRoco can now climb into shells and destroy thorns, jump from a blade of grass on a blade of grass and swim underwater
* Six new mini-games await you, including a direct connection game with up to four players
---
GAME INFO
---
Platform:
PlayStation Portable (PSP)
Developer:
SCE Japan Studio
Publisher:
SCEE/SCEI/SCEA