750 games PlayStation Portable



---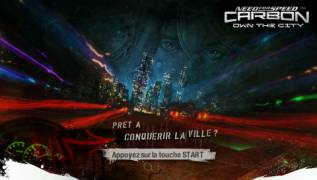 Need for Speed Carbon: Own the City
Steel beauties sparkle with chrome at the starting line. Motors compete in loudness. Guitar strings stretched nerves. A wave of a graceful female hand - and all participants break into a rapid flight at breakneck speed, leaving only a smoky trail from hot tires. Flashing quarter after quarter, forget the uncertainty and fear. Inhuman power is in your power, hundreds of horses under a shiny hood! With their help, you will prove your right to be called the king of the roads in the new episode of the Need for Speed ​​​​car saga.
Competitions begin in the city, where you must win the honor and respect of rivals from different areas. You take a big risk by challenging the tough guys in expensive cars and you can lose everything. However, without risk, there is no victory and recognition - after all, even where the best of the best compete, there is always only one winner. Dangerous competitions are sure to attract the attention of the police. And when the situation is heated to the limit, you will have to leave the streets of the city and move the race to the famous Carbon Canyon. This is where the real testing begins!
Features:
Become the king of racing.
From now on, the main prize is not money and not fame, but all-encompassing power. By participating and winning in races, quarter after quarter, you subjugate the entire local street racing "party". Over time, the yellow-mouthed youths will begin to worship you and gladly accept the offer to play on your team!
Tuning as an art.
This is Need for Speed ​​Carbon's approach to car upgrades. The car is not a luxury here, but a means of self-expression. Millions of spare parts from famous manufacturers, airbrushing and bright stickers will turn any rattletrap into a masterpiece of design.
Alone on the road is not a warrior.
To pass all the tests with honor, you will need help. Carefully select each team member, because your place in the next race depends on the experience and professionalism of your teammates.
On what I want - on that roll!
Even the most sophisticated car connoisseurs will find a car to their liking. You can choose from more than fifty of the fastest cars of our time and the golden age of the automotive industry. Each four-wheeled beauty can be driven into the workshop and transformed beyond recognition.
The city has become crowded.
The most important races now take place outside the narrow streets. You are waiting for dusty suburban canyons with famously meandering highways and steep hills.
---
GAME INFO
---
Game Name:
Need for Speed Carbon: Own the City
Platform:
PlayStation Portable (PSP)
Publisher:
Electronic Arts