750 games PlayStation Portable



---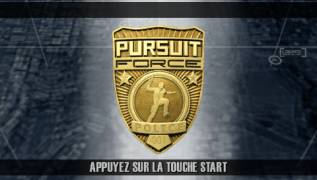 Pursuit Force
A city steeped in crime and corruption... Gangster groups that have long divided spheres of influence and do not take into account either the authorities or the police... Mayhem that reigns in the streets... Drug mafia, arms dealers, racketeers who feel at home here...
This is Capital City, and it's time to get organized!
In the role of a young and desperate policeman who has not yet lost faith in law and order, the player will have to confront the lawlessness of Capital City. Incorruptible, determined and brave, can he survive in a city where his enemies are all around? Can one guardian of justice win the war against all organized crime? When he has no choice, he can.
Among the insidious gangs of Capital City, the Killer 66 syndicate is in the lead. And the hero is the only obstacle on their way to power. If the criminals get what they want, then the United States is doomed, because Eastern fanatics run the syndicate!
Enemies all around!
Gangs have subjugated all five districts of the city, each of which must be cleared. More than thirty episodes are devoted to the fight against organized crime on the streets, autobahns and in the suburbs of Capital City.
On the brink of disaster.
Will the hero have enough skill behind the wheel of a motorcycle to maneuver in a dense traffic flow, while simultaneously shooting at enemies pressing from all sides? When the speedometer needle goes off scale at around one hundred and fifty miles per hour, the slightest mistake can be the last!
Crazy racing.
You will have to fight enemies not only while sitting on a motorcycle, but also standing on the roofs of cars rushing forward at an insane speed.
On the ground and in the air.
When it gets too hot on the roads, the hero will have to throw his trusty motorcycle and take up the levers of a combat helicopter. A machine gun that shoots about six hundred bullets per minute will help in solving any problems.
---
GAME INFO
---
Platform:
PlayStation Portable (PSP)
Developer:
Bigbig Studios