750 games PlayStation Portable



---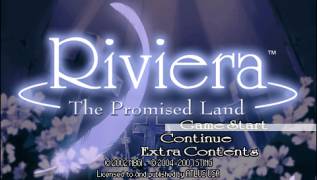 Riviera: The Promised Land
More than 1000 years have passed since Ragnarok - the Great War between Asgard, the home of the Gods, and Utgard, the home of the demons. Recently, the wandering island of the Riviera has begun to show signs of the presence of demons again. Unfortunately, the Gods are no longer present in this world, and another Ragnarok threatens to plunge life on the planet into chaos.
The plot of the game Riviera: The Promised Land tells about the valiant heroes - Grim Angels Ein and Ledah, who dared to resist the Universal Evil. And you will have to lead them through all the obstacles and difficulties on the way to the reign of peace on the planet.
Riviera: The Promised Land:
- Excellent graphic performance, as well as exclusive levels designed specifically for the PSP platform;
- Intuitive controls will help you immerse yourself in the game from the first minutes;
- An exciting and fascinating story will not let you go for a minute from the gameplay;
- Innovative combat management system includes different options for each character;
- High-quality soundtrack.
---
GAME INFO
---
Game Name:
Riviera: The Promised Land
Platform:
PlayStation Portable (PSP)
Developer:
Sting Entertainment