750 games PlayStation Portable



---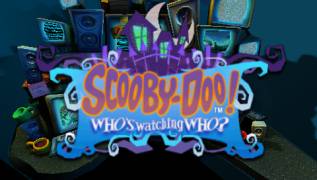 Scooby Doo! Who
Phantasy Star Portable will take you to a familiar universe and, thanks to the mobility of the PSP, will plunge into the abyss of amazing adventures anywhere and anytime. The game predates the events of Phantasy Star Universe: Ambition of the Illuminus, but takes place after the original Phantasy Star Universe. A new threat looms over the world. Trouble begins with massive bouts of aggression in wild animals, but behind the strange behavior of animals is an ancient and dangerous force.
A new character, Vivienne, will help you figure out what is happening, as well as more than one and a half hundred new weapons and items created specifically for the Phantasy Star Portable. In addition, the game can be played with friends in a joint mode - no wires are required to connect the consoles. New adventures in the amazing world familiar to fans from the Phantasy Star Universe will not leave anyone indifferent!
Multiple ending. Phantasy Star Portable takes place after the Phantasy Star Universe ending and before the start of Phantasy Star Universe: Ambition of the Illuminus. Your every action affects the development of events. For the first time in the history of the series, the ending of the story is entirely up to you!
New weapons and items. The arsenal has been replenished with 150 unique weapons and other items that are found only in Phantasy Star Portable.
Old hero. You can bring the character created in the Phantasy Star Portable demo into the game, or create a character from scratch using the multifaceted editor.
Choose a role! Three classes and four races are at your service - create a unique hero.
Joint adventures. Play with friends - the multiplayer mode allows for the simultaneous participation of four players.
---
GAME INFO
---
Game Name:
Scooby Doo! Who
Platform:
PlayStation Portable (PSP)
Developer:
Savage Entertainment