750 games PlayStation Portable



---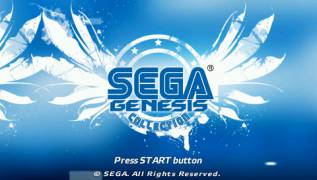 Sega Genesis Collection
Long years after the era of 16-bit consoles, the best designs of the legendary SEGA Genesis console are back on sale. These games, which became bestsellers, crowned a golden age in the virtual space. And today they are in your hands! The SEGA Genesis Collection is a complete collection of hits from the distant past. Only together with them you can plunge into the world of carefree childhood!
Each project has been carefully selected by a strict commission. Only those who won the hearts of millions managed to win a precious place in the SEGA Genesis Collection. Those who went down in history as the founder of the genre. To those who have been awarded the title of immortal idol! Together with them you go to the worlds of cruel barbarians, mafia wars and space disasters - to the place where the electronic entertainment industry was born.
The collection includes games:
Alex Kidd In The Enchanted Castle
Altered Beast
Bonanza Bros.
columns
Comix Zone
Decap Attack starring Chuck D. Head
Ecco the Dolphin
Ecco II: The Tides of Time
Ecco Jr.
Kid Chameleon
Flicky
Gain Ground
Golden Ax I
Golden Ax II
Golden Ax III
Phantasy Star II
Phantasy Star III: Generations of Doom
Phantasy Star IV: The End of the Millennium
Ristar
Shinobi III: Return of the Ninja Master
Sonic the Hedgehog
Sonic the Hedgehog 2
Super Thunder Blade
Sword of Vermilion
VectorMan
Vector Man 2
Virtua Fighter 2
---
GAME INFO
---
Game Name:
Sega Genesis Collection
Platform:
PlayStation Portable (PSP)
Developer:
Backbone Entertainment