750 games PlayStation Portable



---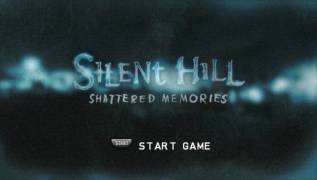 Silent Hill: Origins
Few people know, but there are places on earth, once in which people will never come back. The seemingly ordinary and quiet town of Silent Hill becomes a death trap for anyone who crosses an invisible line. As if in a nightmare, the wildest and most terrible creatures come to life in it, turning reality into madness. Like a predatory octopus, the city spreads its invisible tentacles to lure the next victim. And this time it will be you!
Unknown forces throw more and more new riddles to the hero, which only the owner of steel nerves can solve. But to find the right answer means to get a chance for salvation. New character abilities, even more disgusting monsters and difficult tasks, modern graphics and a chilling atmosphere will irrevocably carry you into the abyss of fear! Silent Hill Origins will put you face to face with the most terrible nightmares!
Features of the game:
* Fear has big eyes! As terrible as what is happening on the screen, it is just as beautiful. New graphic effects and high detail bring an unforgettable sense of presence. It is frighteningly easy to believe in a terrible reality!
*Barricade the doors! For the first time in the history of the Silent Hill series, a barricade system has appeared in the game. The doors littered with tables and cabinets will delay the pursuers.
*Never give up! Even if you run out of ammo, you can still fight for life. As soon as the creatures come closer, feel free to use your fists. But be careful - many inhabitants of the city are too strong and dangerous!
*Secrets shrouded in darkness! In Silent Hill Origins, players will encounter unusual puzzles that are not so easy to solve. Concentrate, breathe deeply and think! Your life depends on whether you succeed or not!
---
GAME INFO
---
Game Name:
Silent Hill: Origins
Platform:
PlayStation Portable (PSP)
Developer:
Climax Studios