750 games PlayStation Portable



---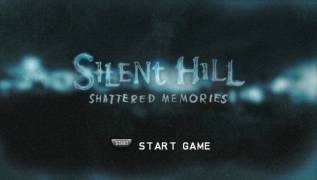 Silent Hill: Shattered Memories
Silent Hill... A city whose name has become synonymous with the words "fear" and "horror". A city that reveals the merciless truth about the people who find themselves in it. A city where the worst nightmares come to life, and for everyone they are different. But no matter how bad his fame is, no matter how many chilling events take place on its streets, he still attracts his victims to him, like a candle flame - moths. And he draws you in.
In Silent Hill: Shattered Memories, you are Harry Mason. You woke up after a car accident and did not find your daughter Cheryl next to you. That's right, she's in Silent Hill, and to find her, you'll have to get to know both sides of the cursed city - clear, relatively calm, and reverse, where the most hidden fears break out. When following the snow-covered streets, do not forget to look around, because danger can lie in wait everywhere.
However, you have to find not only the daughter. They don't get into Silent Hill just like that, which means that some secret is connected with Harry Mason himself. You will learn a lot about yourself and with your actions you will be able to change yourself, the people you meet, and even the world around you. You can if you don't freak out.
---
GAME INFO
---
Game Name:
Silent Hill: Shattered Memories
Platform:
PlayStation Portable (PSP)
Developer:
Climax Studios