750 games PlayStation Portable



---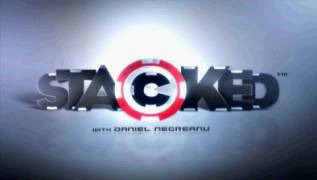 Stacked with Daniel Negreanu
Understanding the basics of poker is easy, but inventing a universal strategy for winning is simply impossible. It is impossible to describe how to properly control yourself or how to feel the opponent's bluff. You can't bind luck to yourself with a snap of your fingers and attract good cards with the power of thought. Those who make it into the major leagues of poker have an innate talent and only develop it as they compete in the championships. But perhaps deep inside you sleep the same gift! Find out if it's true or not in the Stacked with Daniel Negreanu card game, where the famous champion Daniel Negreanu will try to unleash your potential.
In Stacked with Daniel Negreanu you will face a unique opponent. All participants in the championship are controlled by artificial intelligence Poki, specially licensed for Stacked. This program is the result of a decade of research by scientists in the fields of game theory, machine learning, and human neuroscience. Not only does it mimic the way poker champions play, it also learns you and your tricks, choosing the best counter tactics.
Play Big! Your future depends on how quickly you learn to feel the card. When luck and accumulated experience open the way to the big leagues, get ready for a truly harsh test. To become the best, you will have to defeat the invincible Evelyn Ange and David Williams.
Champion Poker! The game was co-created by Daniel Negrinu, 2004 World Champion and ESPN and Card Player Magazine Player of the Year. To earn honorary titles, he had to win in more than thirty-five championships. Now he has shared his invaluable experience with you!
Perfect intelligence! Everyone can compete with Poki on an equal footing. A unique rival adapts to the skills and style of each individual. But to prevail and win the championship, you will need much more than just knowing the rules!
Watch both! The facial expressions and gestures of each person sitting at the gaming table can be seen in great detail. Watch your rivals! Even the best actors are unable to completely hide the bluff or the anticipation of victory!
---
GAME INFO
---
Game Name:
Stacked with Daniel Negreanu
Platform:
PlayStation Portable (PSP)