750 games PlayStation Portable



---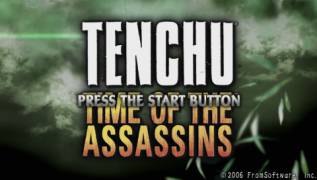 Tenchu: Time of the Assassins
Time tirelessly rushes forward, years, centuries, epochs succeed each other ... In the rapid flow of years, entire civilizations are transformed beyond recognition! Look at Japan: the last two centuries have completely reshaped the face of the country. The once powerful but conservative military empire has turned into a technologically advanced power even without its own army. Alas, the era of noble samurai and elusive ninjas has sunk into oblivion, but with the help of technological progress, it is quite possible to resurrect it, even if only virtually!
Tenchu: Time of the Assassins opens the gates to the amazing world of the ancient East, where tradition replaced any laws, and war was considered the greatest of the arts. You are assigned the role of a ninja, a silent killer, who finds himself in the very center of the most important events. But remember: your weapon is stealth and surprise!
Cunning, dexterity, accuracy are the three components of success. Ninja, like a cat, penetrates where the path is ordered for an ordinary person. His paths run along the roofs of houses, narrow eaves along the walls and branches of tall trees. Unthinkable somersaults, sophisticated tricks and rapid throws - the daily life of an inconspicuous killer.
One head is good, but five is better. In Tenchu: Time of the Assassins, there are five heroes to choose from: Rikimaru, known from previous episodes of the series, his partner Ayame, as well as three new team members - Rin, Tesshu and Onicage.
You choose the style yourself. Each of the characters is unique, but the differences lie not only in the appearance of the characters. All of them have unique weapons, adhere to a certain style of martial art, and also demonstrate individual techniques that are not available to their colleagues.
Every warrior has his own destiny. Since there are five fighters in Tenchu: Time of the Assassins, there are also five campaigns in the game. If at the end of the main storylines you do not want to part with romantic Japan, go on a new task: in addition to campaigns, fifty separate episodes await you.
Tenchu: Time of the Assassins will never end. All campaigns have been completed, but you don't want to leave the Land of the Rising Sun? With the help of an accessible and easy-to-use editor, you can create game episodes yourself, inventing more and more adventures for yourself and your friends.
Eastern flavor is enough for everyone. Sony PSP's wireless connectivity makes it easy to pair two handheld consoles and play Tenchu: Time of the Assassins with a friend.
---
GAME INFO
---
Game Name:
Tenchu: Time of the Assassins
Platform:
PlayStation Portable (PSP)