750 games PlayStation Portable



---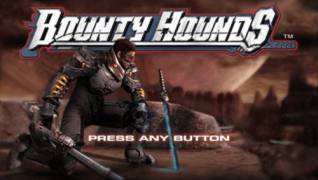 Bounty Hounds
In the distant future, people have the opportunity to inhabit other planets. But not everything went smoothly - most of the planets are fraught with a hidden threat. As a result, an elite group of mercenaries was created - Bounty Hounds, whose main goal was to explore new planets and eliminate any threat to them. You play the role of Maximilian, the leader of the Bounty Hounds. Your mission is to fight against various varieties of extraterrestrial civilizations that threaten and prevent the settlement of distant planets.
On distant planets awaits:
- A full arsenal of cool guns, over 500 different types of weapons and equipment.
- more than 40 mysterious monsters and unknown substances.
- Over 40 dizzying missions, each of which will be a real test of character.
- 4 unique game worlds.
- Improved combat system.
- online battles with your friends.
---
GAME INFO
---
Platform:
PlayStation Portable (PSP)
Developer:
XPEC Entertainment
Publisher:
Namco Bandai Games