750 games PlayStation Portable



---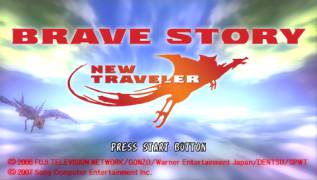 Brave Story: New Traveler
One fine day, which did not bode well, the life of an 11-year-old boy changed dramatically. A strange disease knocked down Mikey, the best friend of our protagonist.
Already desperate to find a cure for this misfortune, our hero hears a mysterious voice that offers him to go to the parallel world of Vision to meet the Gods of Fortune and fulfill his only wish (which, of course, will be Mikey's cure).
From now on, we are waiting for a lot of adventures and exciting plot twists ...
This is how Brave Story: New Traveler begins, in which you will find:
- A role-playing game with an epic storyline that will take you through the surreal locations of the world of Vision.
- The turn-based combat system, traditional for jRPGs, also has unique features in its genre.
- Beautiful 3D graphics and more.
---
GAME INFO
---
Game Name:
Brave Story: New Traveler
Platform:
PlayStation Portable (PSP)