750 games PlayStation Portable



---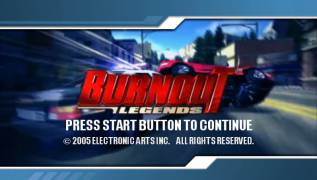 Burnout Legends
The fastest, most explosive racing sim has arrived on PSP! Crazy speeds, great graphics and easy controls combined with all the advantages of the Sony PSP platform.
Burnout Legends builds on the best of the previous Burnout series, Burnout 2: Point of Impact and Burnout 3: Takedown, and has been extensively redesigned for more aggressive gameplay specifically for the new platform.
Burnout Legends brings a new dimension to road frenzy, cool cars and high speeds. The game also features a wide range of game modes, including an exciting single-player story mode and multiple online modes to unlock your racing potential to the fullest.
---
GAME INFO
---
Game Name:
Burnout Legends
Platform:
PlayStation Portable (PSP)
Developer:
Criterion Games
Publisher:
Electronic Arts