750 games PlayStation Portable



---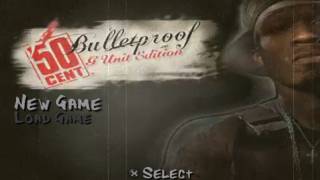 50 Cent: Bulletproof G-Unit Edition
The higher a person flies, the more painfully he has to fall. Hold millions in your hands, become an idol for young people, taste world recognition - and cross the path of the powerful of this world. Try to escape: and die. This is how the story should have been. But the harsh streets of New York have long shown the young guy how to survive. Getting rid of it is not easy. With the G Unit behind him, 50 Cent is ready to take on his own challenge. Are you ready to support him? Creativity 50 Cent stirred up the darkest criminal nest of the west coast. Powerful gangs, hired thugs and corrupt cops will stand in the way of the former king of rap. The dark alleys of the metropolis will become a training ground for a real street war. But together with his friends, having lost everything except his life, the hero will break through to the truth until his last breath. The sigh of
Game Features :
* Terry Winter Presents! Terry Winter, famed Emmy Award-winning Hollywood screenwriter, personally worked on the story. The story he wrote excites the nerves, scares, excites, makes you hurry! Scenario 50 Cent: Bulletproof will give odds to any blockbuster!
* New York through the eyes of 50 Cent! The singer himself did not stand aside. He spent dozens of hours in the development office. Giving advice to designers and artists, helping to design levels with tasks, slightly changing the plot, 50 Cent made a contribution to the creative process. Moreover, he himself voiced all the lines of his character!
* The mood of New York at night depends on you! Especially for the project, the G Unit group, together with 50 Cent, wrote new musical compositions. In special mode, you can create unique tracks yourself using fragments of ready-made melodies!
* Together they are strong! Lloyd Banks, Young Buck and Tony Yayo will not leave their friend in trouble. Completing tasks with Gorilla Unit members will be much more fun!
* Weighty arguments! Get ready to pick up a real weapon. The time for pop mics is over!
* Baseball bats, boards, pistols will help you defeat high-ranking enemies.
---
GAME INFO
---
Game Name:
50 Cent: Bulletproof G-Unit Edition
Platform:
PlayStation Portable (PSP)
Developer:
High Voltage Software