750 games PlayStation Portable



---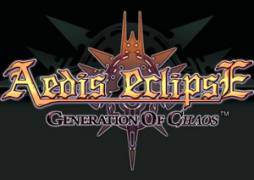 Aedis Eclipse: Generation of Chaos
Divine World: In a world where angels and demons lived in peace, a tragedy occurs as the demon king was killed by a radical group of angels. Now, a war has broken out between two factions and it is up to you to stop them from destroying the world.
Overworld: A young knight has arrived in a realm ruled by a ruthless ruler. His comrades have been captured by the royal army and you must save them before it's too late.
Netherworld: Another boring day at school is abruptly interrupted by a sudden bombardment. While most of the students run for safety, you decide to watch the fight. In a strange turn of events, you are drawn into a bloody war.
The second generation of Chaos strategy title on PSP (based on GPC V on PS2) takes place in this world divided into three opposing aircraft. Each world has its own main character and story, so players can experience three different stories at once. Depending on the world the player starts from, the difficulty level will be different. The nether world is seen as a beginner's stage with many tutorials to guide the player through the game. The higher the world you play, the harder it gets. Battle in every mode using a combination of incredible team customization and item crafting in a multi-unit battle system focusing on fast loading and constant battles to give players an almost seamless RPG experience.
---
GAME INFO
---
Game Name:
Aedis Eclipse: Generation of Chaos
Platform:
PlayStation Portable (PSP)
Publisher:
Nippon Ichi Software